Tritiya - Earth A mother is always there for us, she is always there with us. So is the Earth. She is always there for us, she is always with us. She is there with us from the start to the end. Even in the end, we return to her lap, as the Bible says, 'Dust thou art, and unto dust thou returnest'. After that fatalistic perspective let us look at what she does as we live. Every monsoon the farmers of the land go to their fields to plough. Before they do so they offer a small worship to...
---
Dwitiya - Food   Food is not just a necessary resource for survival, but also a reason for enjoyment, for happiness. Many regard food as a necessity and never even go to the level of enjoyment. Some others only give importance to the taste and the feel of the food and forget to give it the respect that it deserves.  But, a wise person will find a balance between the two, respect and enjoyment. One should appreciate the smell, texture, taste and share the experience with others. All this should be done keeping in mind the respect that we need...
---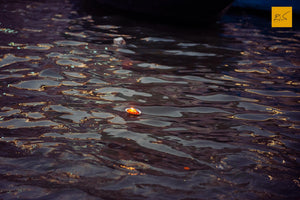 Pratipat - Water What can we do without water? Nothing. It is a well-known fact that without water a person can not survive for even a couple of days. Will Durant in his 'The Story of Civilization' points out that among all factors, geological and geographical factors are the most important. Water and water sources are a major part of both of them.Yangtze and ​Huang He gave rise to Chinese Civilization. Ganga, Sarasvati, Yamuna, Sutlej and other countless rivers of the Indian Subcontinent still cradle the Indian Civilization. The Volga, Ob, Yenisei and Lena water the lands of Russia and...
---
From time immemorable, Varanasi has existed. So have its names. But among all of them, the name Kashi is the most often used in ancient texts and in conversations today. This is not without reason. Like all words of Samskrita, this word too has a clear etymology. It is derived from the root काश् which means primarily 'to shine'.  Light in India has always taken to be a sign of knowledge. For example, in the Gita, Krishna says, "यथैधांसि समिद्धोऽग्निर्भस्मसात्कुरुतेऽर्जुन । ज्ञानाग्निः सर्वकर्माणि भस्मसात्कुरुते तथा ॥4.37॥", which means, 'just as burning fire turns fuel into ashes, Oh Arjuna, so does...
---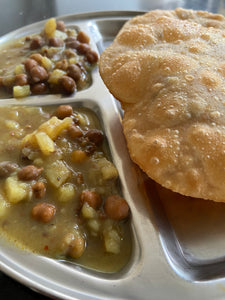 When you walk down the narrow gallis of Varanasi early in the morning, one can smell fresh food being prepared in the various eateries. Kachoris, Jalebas, Laung Lata, Lal Peda, Sev, hot Sabjis, Chai, Lassi… The list goes on. But among them all, Urad Dal ki Kachori stands out as a unique breakfast option.   An Urad Dal stuffed Poori with hints of Hing and Kasuri Methi, makes up the dish. When served with a hot Aloo and Chana Sabji, it simply irresistible to a food lover.   Serves 4 Preparation Time - 10 mins Cooking Time - 5 mins  ...